HPLC Vials, Caps, Inserts and Accessories
Analytical Sales and Services offers a wide variety of HPLC vials, caps and closures, inserts and specialty glassware for your laboratory needs. All of our glass is Borosilicate Type 1.  Clear glass is 33 expansion, Amber glass is 51 expansion.  Borosilicate glass represents the least reactive glass. Type 1 glass has the least pH shift, which shows the least leaching characteristics. For a complete guide to our offerings, consult our catalog, available by clicking here.
What HPLC vial is best for very low sample volumes?
Our maximum recovery vials provide less than 2 uL of dead volume. See part numbers: 87878, 87878SL and 86868SL.
Is there an option if our sample solvents vapors extract the glue for the HPLC vials septa?
Yes. We can offer a "non-bonded" (not glued) septa and screw cap for our HPLC vials. Please inquire with our customer service or technical sales teams.
Collapse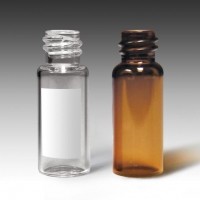 8mm Vials & Vial Kits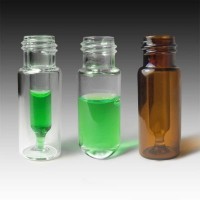 9mm Vials & Vial Kits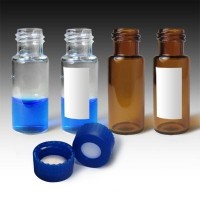 9mm Precision MSQ™ Vial Kits
Why Precision MSQ is the best choice: Vials made with standard glass contain impurities which can leach into your sample. This can change the pH level of your sample and...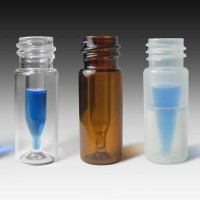 10mm Vials & Vial Kits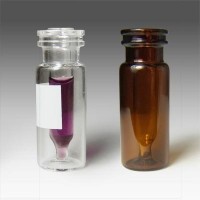 11mm Vials & Accessories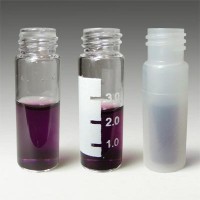 13mm Vials & Vial Kits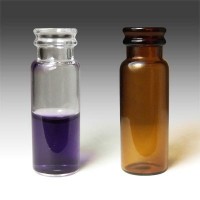 Snap & Seal Vials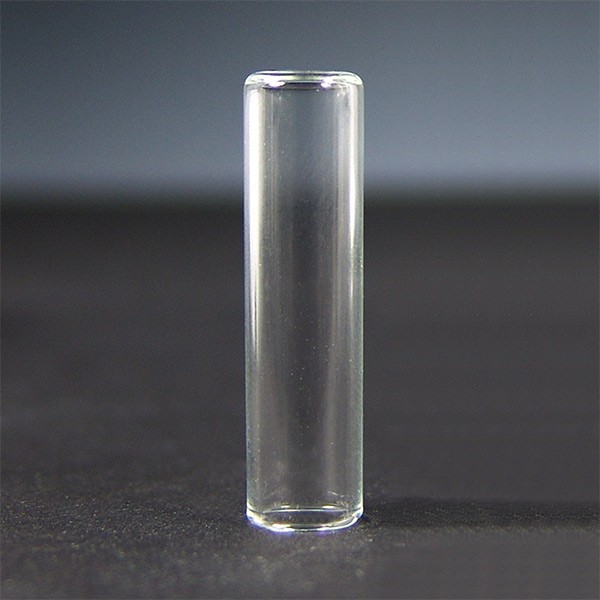 8 x 30 Vials
Note: when using with Para-dox Reaction Blocks, we recommend using the Stackable Tray loaded with 8×30 Shell Vials (884001). Our thorough QC process ensures less...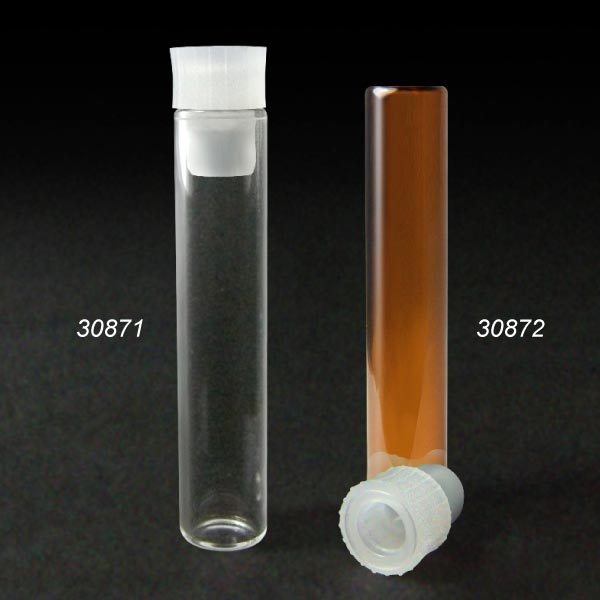 8 x 40 Vials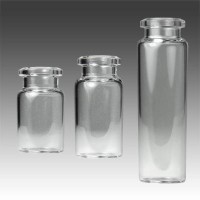 Head Space Vials EPA/VOA & Scintillation Vials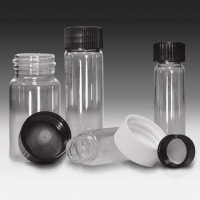 Cryovials & Microtubes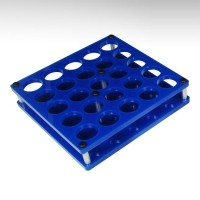 Vial Handling & Storage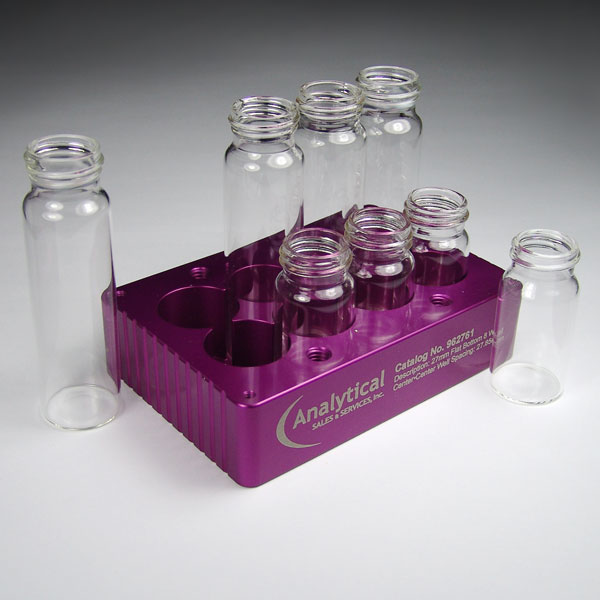 Aluminum blocks for 20mL or 40mL Scintillation Vials
• SLAS footprint  (127.75mm x 85.5mm)