Mobile Phase Bottle Safety Caps
Laboratory safety is very important to Analytical Sales and Services, Inc. Our mobile phase screw caps are made from high quality polypropylene with machined PTFE centers. Tubing lines are held in place with secure finger tight fittings, and will no longer become tangled upon removal of the cap because of the 2-part design (threaded portion spins independently of the center). There is an additional O-ring between the Teflon center and cap surface to ensure no evaporation. All mobile phase screw caps come with replaceable air check valves. Safety caps are available in GL38, GL45, S55, and B83 threads.

Call us to design your custom mobile phase cap, at no extra charge.


Mobile Phase Bottle
Safety Caps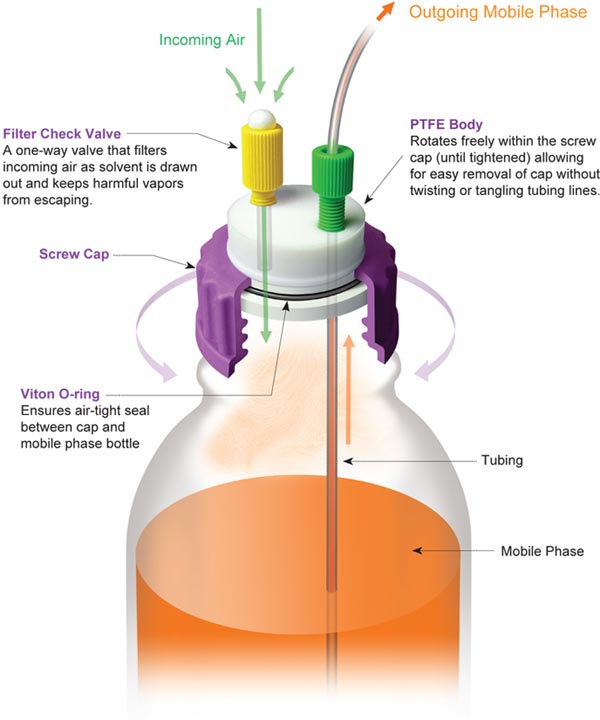 Collapse

Container Thread
Dimensions Guide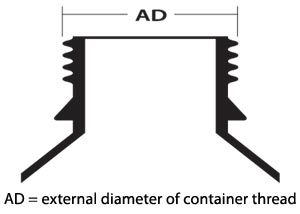 Cap
AD (mm)
Note
GL32
31.5
GL38
37.5
for Wheaton and Nalgene bottles
GL40
40
for Merck bottles
GL45
44.5
B50
50
for space saving can
B51
48
B53
53
for Nalgene bottles and cans
S55
53.5
S60
59
B63
62
for Nalgene bottles and cans
S65
64.5
for KAUTEX cans
S71
70
GL80
80
B83
88
for Nalgene bottles and cans
(approx. 13mm thread lead)
S90
88
S95
94
Note: All dimensions could very +/- 0.5mm depending on the manufacturer.
Collapse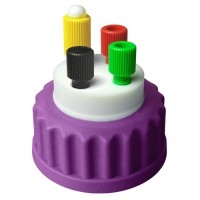 GL45 Mobile Phase Caps
We offer a wide range of options for GL45 caps, including custom port sizes for various sized tubing and several color options so that you can easily identify your solvent...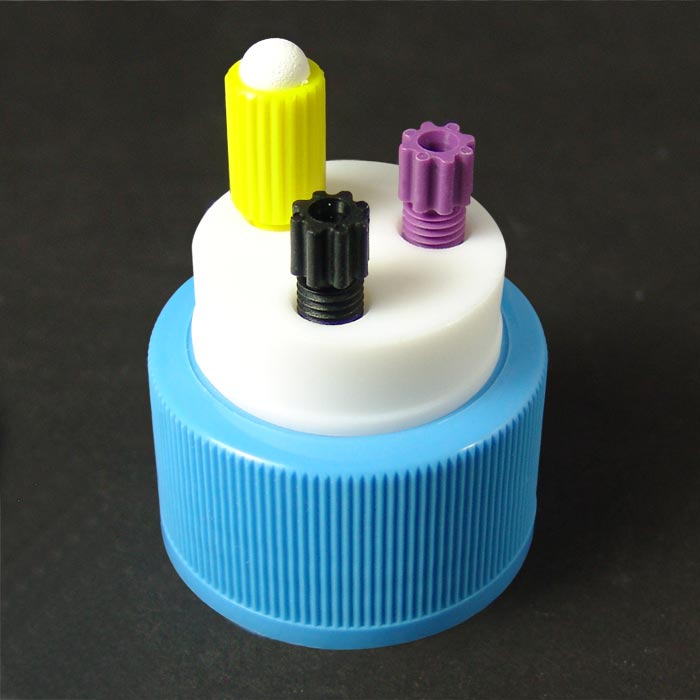 GL38 Mobile Phase Caps
Our GL38 mobile phase safety caps are direct replacements to solvent manufacturer's amber solvent bottle caps, and require no additional adapters. Available in a wide...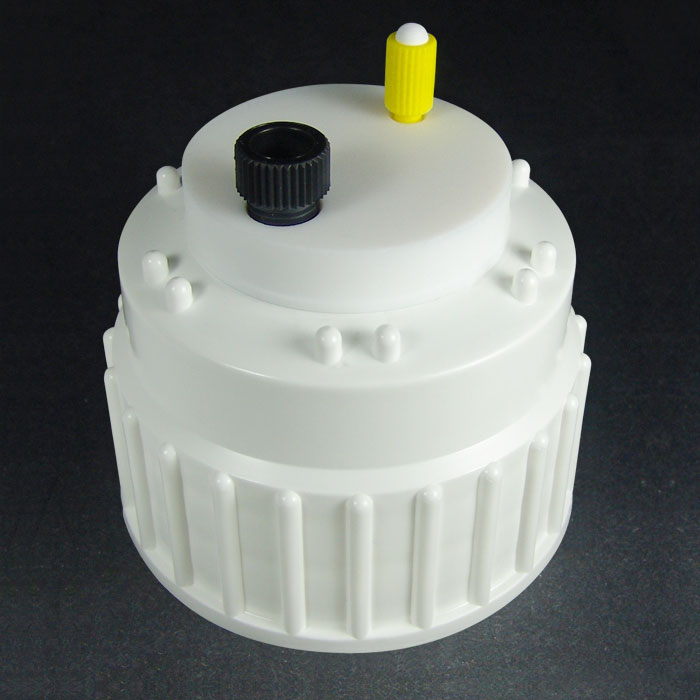 B83 Mobile Phase Caps
As it is with our other mobile phase safety caps, our B83 caps are available in custom formats, per your request!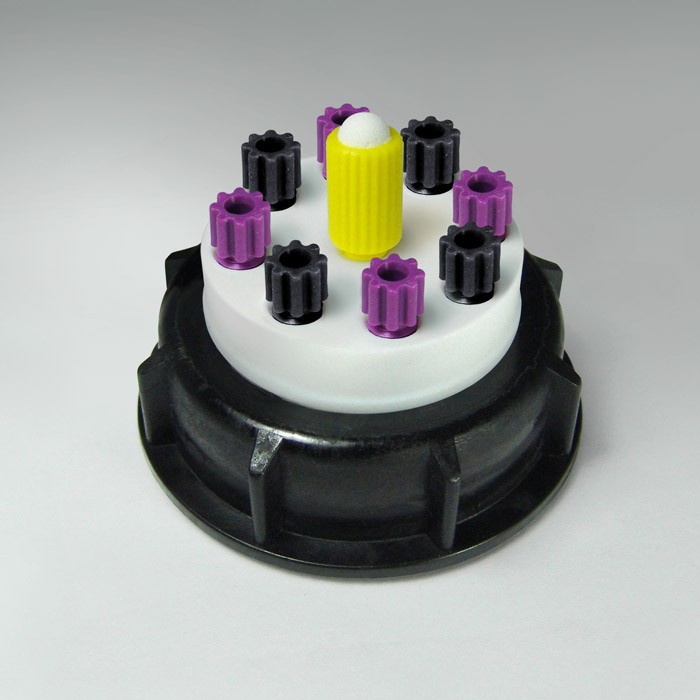 S55 Mobile Phase Caps
Our S55 mobile phase safety caps for large solvent containers are also made for large waste containers. They are available with ports for 1/16", 1/8" and 1/4" OD...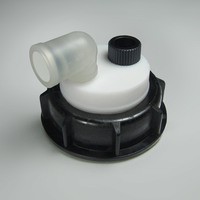 S55 Caps with Prep Size Air Filter
Our S55 mobile phase safety caps can be used with prep sized air check valves, specially adapted for large volumes of preparative HPLC eluents.  These caps and air check...