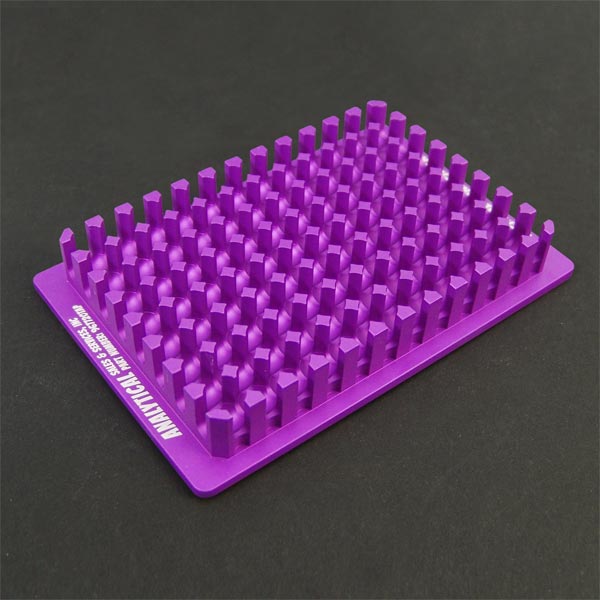 Thermal Adapter Plates
Each Analytical Sales Thermal Adapter Plate conforms to its corresponding compatible collection plate to ensure uniform thermal transfer for heating and cooling. Adapter plates feature SLAS footprint and easy to identify purple anodized coating.
Analytical Sales & Services can make Thermal Adapter Plates to accommodate select polypropylene collection plates (minimum quantities may apply). Please call 973-616-0700 for more information. 

Click image thumbnail or SKU below for specific product details

Image
SKU
Description
Units
Price
Qty / Add to Cart

967720TAP
Thermal Adapter Plate for 967720 PP Collection Plate

Each

$

613.00

59623-23TAP
Thermal Adapter Plate for 59623-23 PP Collection Plate

Each

$

685.00