35+ Years of Listening to our Customers
Since its founding, Analytical Sales and Services has been partnering with scientists to create equipment and consumables for better results in the lab.
We've always relied on our customer service, innovation, and agility to set us apart. When a customer calls our office, a real person answers the phone and gets an answer quickly, even for highly technical inquiries.
Year after year, we help scientists overcome obstacles as they make new discoveries.
Analytical Today
Today, we focus on the life science community. We support scientists daily by reducing costs, solving problems, and achieving objectives through our experience, technical expertise, and determination of our staff.
Making Innovative Tools for the Life Sciences
10/04/2022
Lumidox® Patent

10/01/2022
Temperature Controlled Reactor
The first of its kind, the TCR enables users to screen up to 48 individual 1mL 8x30mm glass vials at a near equal temperature. The TCR can be used in conjunction with the Lumidox® II 48-position TCR LED array.
01/15/2022
Flow Electrolysis
Was made to meet the demands of researchers looking to improve efficiency and yield in their work. This is achieved in two ways depending on the research: a divided cell (dual stream) setup, and an undivided (single cell) setup.
12/15/2021
HTe-Chem

A unique assembly made for a wide range of electrochemical reactions. Electrosynthesis, organic chemistry, electrophoto chemistry, etc.
10/15/2020
Thermal Transfer Decks
For controlling temperature, TTDs can be used with Analytical's Lumidox® II solid base LED arrays, collection plates and other SLAS devices. It is used with a recirculating liquid chiller or heater.
07/15/2020
Thermal Adapter Plate
Thermal Adapter Plates were made to match the base of a specific polypropylene collection plate. These aluminum bases offer improved temperature transfer when used with a Thermal Transfer Deck.
02/25/2020
Lumidox® II

The next generation of the original Lumidox®. The Lumidox® II's controller has five selectable output stages for varying optical/radiometric power.  Lumidox II Arrays are now available in up to 15 different wavelengths. An automatic shut-off timer and USB enabled API were also incorporated.
03/08/2018
EquaVap®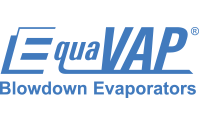 The EquaVap® is a blow-down evaporator that can be used with Analytical's reaction blocks and collection plates. With a small footprint and a unique design that distributes equal output across all stainless steel needle points for an even air distribution. Options for 24, 96, and 384 well collection plates or reaction blocks are available.
08/20/2015
Lumidox® Gen I
08/18/2015
CapWrap™
A flexible mat made of a thermal transfer material that wraps around the body of an HPLC column, and used in a HotSleeve. Helps to maintain equal temperature distribution.
05/15/2015
MonoSLEEVE™ Single Controller
Controls one column sleeve at a time.
11/20/2011
Dried Blood Spot Card Punch
Made to meet the need for an economical, easy to use desktop punch with a small footprint. The DBS is accurate and works with all blood punch cards. Later on, the El Baidouri Shield was introduced as an accessory to help prevent cross-contamination.
10/21/2010
MultiSLEEVE™
The MultiSLEEVE™  is a controller that powers up to four column heaters simultaneously. It was developed to meet the demand for a faster method development tool.
05/10/2010
FlexChrom®

10/01/2007
AgileSLEEVE™ Heater
The original design for AgileSLEEVE® was to accommodate the new capillary columns coming to market in conjunction with mass spec detectors. It was necessary to heat these very small, diameter hair thin columns and the AgileSLEEVE® addressed this need.
11/08/2006
Mighty Mat™

05/05/2005
TrueTaper® Plates
Designed specifically for maximum sample recovery. Unlike round or square bottoms, TrueTaper® has a tapered bottom that allows for pipetting of smaller volumes.
05/05/2005
Protein Crash Plates
Designed to meet customers' needs. At the time, Analytical was not making their own protein crash plates and were extremely expensive to purchase. To cut costs and improve lead time, Analytical started producing their own and still do.
03/16/2004
Aspire Flash
The Aspire Flash was used for basic flash chromatography. Unlike the competition, Analytical's Aspire Flash had a higher resolution to easily see the separation of compounds. The product was discontinued due to saturation of competitors offering the same hardware.
12/01/2003
ColdSLEEVE™
The original design for ColdSLEEVE™ was to accommodate Chiral columns. Chiral columns performed better by keeping the mobile phase and LC column cooler. It was quickly learned that HPLC methods and temperature in particular was a major contributor to having a rugged HPLC method. We taught many end users the value of controlling their LC systems using our products.
01/13/2002
HotSLEEVE™ Heater
Designed to address the problem of weight and accessibility issues from our competitors who only provided ovens within their HPLC system packages.
10/15/2001
Cricket Heater
Designed to address the need for super small HPLC columns used in mass spec and ballistic gradient work. Cricket served the needs of end users with over 1,200 units sold worldwide during its history. It was subsequently replaced by the HotSLEEVE™ and AgileSLEEVE™ years later.
05/31/2001
PoweSELECTOR™
Designed to provide a means to switch multiple HPLC columns while performing automated methods of development, and to provide heating or cooling to increase method ruggedness.
03/01/1988
Formation - Analytical Sales and Services, Inc.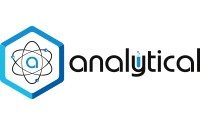 Formed March 1, 1988 by David A. and Rosanne Isom. Doing business as a manufacturers representative for the first three years was hard and not very fruitful. It quickly changed how we represented ourselves and adopted a substantial line of products for distribution and resale. Analytical began producing our own unique solutions to laboratory needs by the late 1990's, and continue to do so now in 2023.