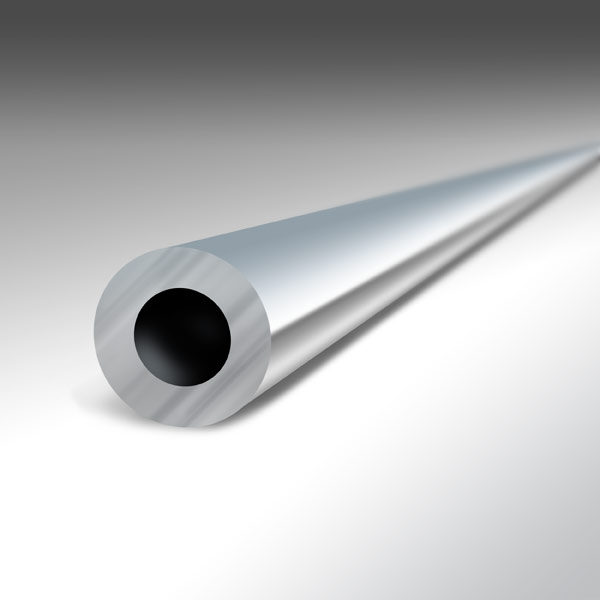 Hastelloy C Tubing
For special applications where standard grade stainless steel HPLC tubing cannot be utilized, Hastelloy C is the perfect choice. Hastelloy C tubing and fittings are most commonly recommended for corrosion resistance. This nickel-chromium molybdenum alloy is extremely resistant to most acids, including strong oxidizers like ferric and cupric chlorides, as well as nitric, formic and acetic acids, wet chlorine, sea water, brine solutions, and other mixtures that might contain nitric acid or oxidizing acids with chloride ions. All of the Hastelloy C tubing and fittings offered are HC-22, which is more corrosion resistant than HC-276. Hastelloy C also has excellent resistance to pitting, stress corrosion cracking, and oxidizing atmospheres up to temperatures well beyond other standard components found within chromatographic systems.
The following options are available:
• 1/16" OD tubing with Inner Diameter of 0.010″, 0.020″, 0.030" or 0.040″
• 1/8" OD tubing with Inner Diameter of x 0.070" or 0.085″
• Various lengths available
*Custom lengths are available upon request. All extended lengths of tubing will be supplied coiled unless otherwise requested.
*We do not make or offer a Hastelloy C nut. Standard 316 Stainless Steel nuts can be utilized with Hastelloy C fittings.

Click image thumbnail or SKU below for specific product details

Image
SKU
Description
Units
Price
Qty / Add to Cart

Hastelloy C Tubing - 1/16" OD

Each

$

21.00 –

$

1,996.00

Hastelloy C Tubing - 1/8" OD

$

32.00 –

$

480.00

1531HC
Hastelloy C Ferrule, 1/16"

Each

$

11.00

HCF116
Hastelloy C22, ZDV, Ferrule, 1/16"

$

13.00

1618
Hastelloy C, ZDV Union for 1/16"

Each

$

140.00

HCU116
Hastelloy C22, ZDV, Union, 1/16"

$

203.00

HCT116
Hastelloy C22, ZDV, Tee, 1/16", 0.029" Thru-hole

$

225.00

HCX116
Hastelloy C22, ZDV, Cross,1/16", 0.029" Thru-hole

$

205.00

HCF018
Hastelloy C22, ZDV, Ferrule, 1/8"

$

14.00

HCU018
Hastelloy C22, ZDV, Union, 1/8"

$

164.00

HCT018
Hastelloy C22, ZDV, Tee, 1/8", 0.029" Thru-hole

$

419.00

HCX018
Hastelloy C22, ZDV, Cross,1/8", 0.029" Thru-hole

$

260.00

HCF132
Hastelloy C22, ZDV, Ferrule, 1/32"

$

28.00

HCT132
Hastelloy C22, ZDV, Tee, 1/32", 0.010" Thru-hole

$

225.00