Blog
By: ASAS Team
Photoredox – Use Stackable Tray with Vials for Less Evaporation
Published: May 27, 2020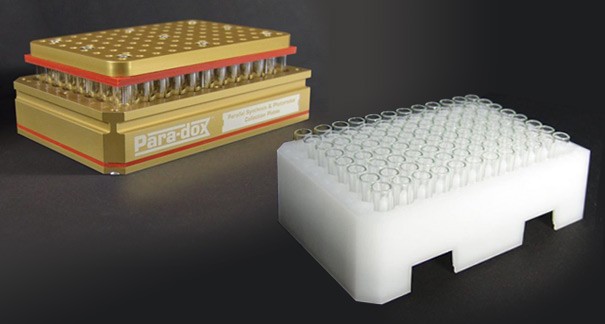 When selecting vials for 96-well Photoredox or Parallel Synthesis Optimization Blocks, we recommend using our Stackable Tray loaded with 8 x 30mm shell vials (part no. 884001). Our thorough QC process ensures top performance with less evaporation compared to loose vials.
Also, our Stackable Tray with Vials:
Makes loading and transferring your vials easier!
Can be used with Powder Transfer Plate (part no. 96T105) to mix/transfer powders between vials
Can also be used as a stand-alone collection/sampling device
Vials used in our loaded trays are thoroughly QC'd in-house during the assembly process to eliminate imperfections that lead to evaporation issues.