Blog
By: ASAS Team
Flow-Through Base Arrays
Published: March 1, 2023
In continuing with Analytical's expansion of the Photoredox Catalysis product line, our new Flow-Through Base Array is now available.
Most notably, the Flow-Through Base Array has an integrated cooling circuit and is connected directly to a liquid chiller. This eliminates the need for a Thermal Transfer Deck, providing more efficient cooling of the Array's LED than other methods. The Flow-Through Base Array is also ideal for applications that require higher outputs due to its ability to generate a 3x higher radiometric power output than the Active Cooling Base Array.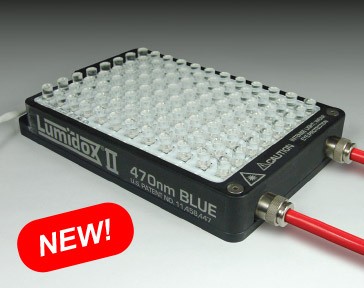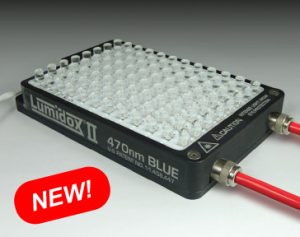 Compared to Active Cooling and Solid Bases used with a TTD, the Flow-Through Base Array has an overall shorter height and improves the compatibility with tumble stirrers. It also improves the usability of orbital shakers due to its lower weight. Flow-Through Bases are available for all models of Lumidox® II LED Arrays.
Analytical is excited to introduce this equipment to further increase Photoredox Catalysis reaction efficiency and to better meet our customers' needs. Further information on the Flow-Through Base Array can be found here.