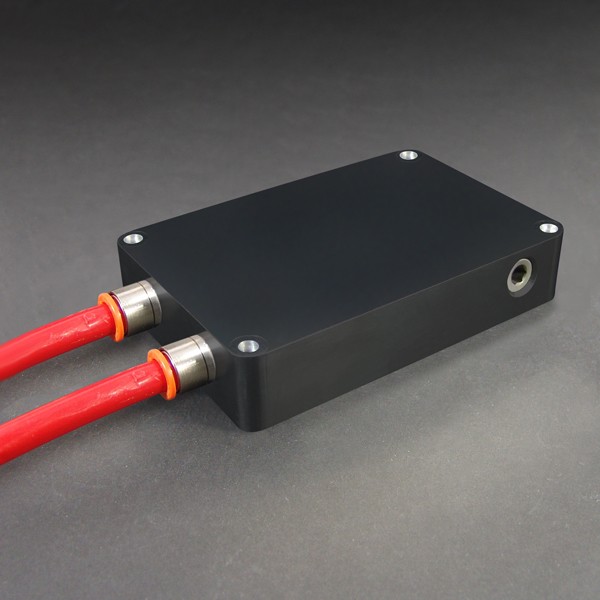 Thermal Transfer Deck
Our Thermal Transfer Deck can be used as both a chilling plate or hot plate, or may be linked in novel ways to form gradients, or to serve other more experimental needs. Push-to-connect fittings allow for quick tubing insertion/removal. Input and Output ports are user configurable, and may be relocated between side and top faces. Units are shipped with side exit ports as standard. Decks are stackable, and multiple decks can be chained together for a total temperature control solution. Compatible with a wide variety of coolants (water, propylene glycol, ethylene glycol, etc.).
We highly recommend that you allow Analytical Sales & Services, Inc. to attach your thermal transfer deck to your solid base array before shipping.
Click image thumbnail or SKU below for specific product details
Image
SKU
Description
Units
Price
Qty / Add to Cart

266530
SLAS Thermal Transfer Deck

Each

$

250.00